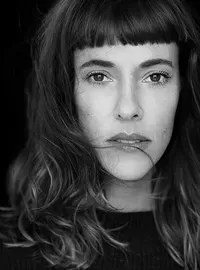 Catherine Pogonat
I was really very surprised when Éditions Esse offered me the honorary presidency of the Vendu–Sold benefit auction—astonished and touched, since I don't work in the visual arts milieu. I'm not a renowned collector, nor do I have a title. Yet I talk about art every day, on every possible platform. I carry art in my gaze, on my shoulders and in my heart because I love it, viscerally. Art makes my life more beautiful, it takes me back to who I am. Art makes me reflect on who we are and propels me into worlds I'd never even imagined. The beautiful, the unsettling, that which seems out of this world… it defines us and tells our story.
"A work of art is not a reflection, an image of the world; but it is made in the image of the world." (Eugène Ionesco)
Art is who we are. It's an interpretation of us—sometimes frightening, deeply moving, or shocking. Occasionally, it leaves us confused… Yet art always comes from us, even when we don't understand it. And each time we allow ourselves to truly face it, we grow. I've always advocated that art be accessible to all. Art belongs not only to the rich; it needs to circulate, to be shared among all of us, everywhere. Reminding us of our beauty and weaknesses, art compels us to see ourselves for who we are, but also for who we strive to be. It always pushes us forward. Art makes our world a better place.
Catherine Pogonat, host on Radio-Canada (ICI Musique)
Biographical note
A radio and television host for over fifteen years, Catherine Pogonat has introduced many emerging artists to a wider audience through highly acclaimed programs, including Bande à part, Sainte-Catherine, Mange ta ville and C'est juste du Web.
Catherine Pogonat currently hosts the daily music and culture show L'effet Pogonat on ICI Musique (Radio-Canada). She also presents far-reaching interviews and documentaries and writes for several Québec magazines. From galas to major musical performances, she can regularly be seen at the helm of major cultural events. In 2009, she was awarded a Gemini Prize for hosting her TV magazine Mange ta ville, featuring unconventional artists and little-known places in Montreal.
Photo: © Julie Artacho