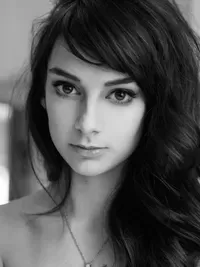 Sophie Desmarais
In a fast-paced world dominated by money and profit, where images saturate our screens at lightning speed and our attention spans are so reduced that we risk losing our bearings or even our sense of self, we can—if we abandon ourselves to silence and the night, far from the lights that blind us—still encounter the fireflies that Pier Paolo Pasolini wrote about. They dance around us, lighting our way in the little darkness that remains. Salutary fugitives, they shy away from the limelight that obscures the subtlety and depth of beings and things. Symbols of resistance and beauty, they move and transport us, lighting up and inventing the world with their ideas.
If we, the entire community of artists and cultural workers, are fireflies, then being a firefly is both political and highly necessary: it represents a mobilization against the world. The imagination, work, vigour, and faith of artists are all too often confused with notions of leisure and entertainment. Yet doing what they do, doing what they do because they are compelled to do so, is everything but entertainment, everything but a distraction. It is the realization of a possible encounter between the intimate and the universal, a legitimate opportunity to bore deep into the human spirit and to reveal, through their singular vision, what the universe, constantly revitalized by their brilliance, has to offer.
And yet, it is you, people of taste, who believe in them and encourage them through your love and admiration; it is you who collect their works, or, better still, disseminate or introduce them to others and support them through the agency of magazines and galleries; and it is you who facilitate their presence. It is also you who we are counting on to continue supporting them, with ever more conviction, far into the future.
Biographical note
Having graced the red carpet at Cannes in 2013 for her performances in Chloé Robichaud's Sarah Prefers to Run and Sébastien Pilote's The Auction, Sophie Desmarais is also known for her roles in Qu'est-ce qu'on fait ici ? by Julie Hivon and Henri, Henri by Martin Talbot. She will make her debut in English in Rafaël Ouellet's upcoming feature Gurov & Anna. Passionate about theatre, she has embodied substantial roles and been awarded the Olivier Reichenbach emerging actor award for her performance as Hero in René-Richard Cyr's production of Shakespeare' Much ado about Nothing presented at TNM in 2009. She is set to appear in the much-awaited production of Richard III by Brigitte Haentjens at TNM in 2015. In television, she has played the role of Suzie Castonguay in the series Yamaska since 2010 and will feature in the second season of the Quebec adaptation of the hit TV series En thérapie. Her interest in the visual arts has resulted in various collaborations with artists including Marc-Antoine K. Phaneuf, Carolyne Scenna, and Julie Favreau.